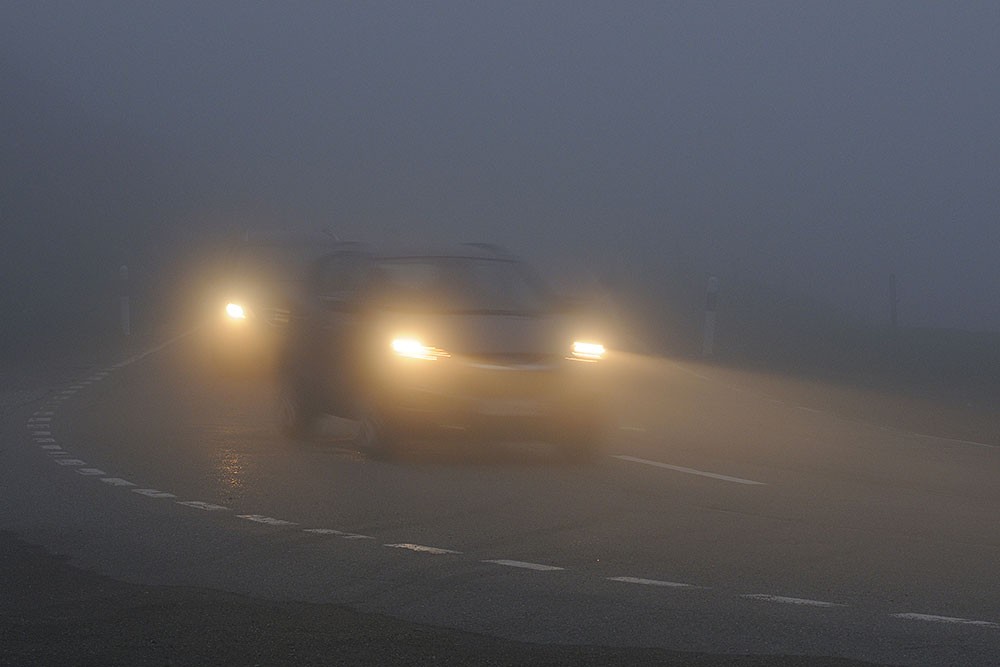 Here are some reminders to help keep you and other motorists safe while driving in fog.
Experts on winter driving have the following recommendations:
Drive with your headlights on low beam.
Use your fog lamps if your vehicle has them.
Watch your speed carefully; fog can create a visual illusion of slow motion.
Use wipers and defrosters for maximum visibility.
Be patient. Do not pass heavy traffic.
If your car stalls or becomes disabled, turn your vehicle's lights on and move away from the vehicle to avoid injury.
Check local weather reports for fog warnings.
Carry an emergency road kit with flares.