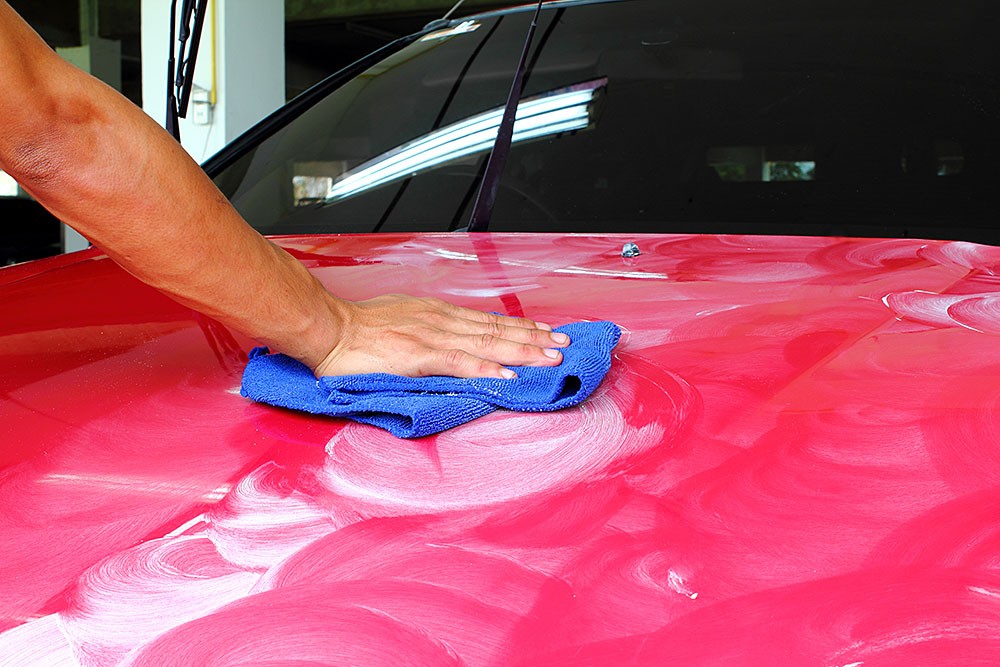 Winter will soon be here and hand washing a car in the cold isn't something people daydream of doing. Protect your paint job with a specially formulated wax that can withstand some of the coldest, wettest days of the year.
Routinely washing and waxing your vehicle proves vital to helping the exterior stand up to the elements, like snow, ice, road salts and constant rain.
Look for a wax formulated for winter. 
Apply to a freshly washed vehicle. 
Waterproof gloves and boots can help keep your hands and feet warm and dry while working the hose and suds.
Use small amounts of wax; don't overdo it. Spread across one small section at a time.
Polish after wax has dried.