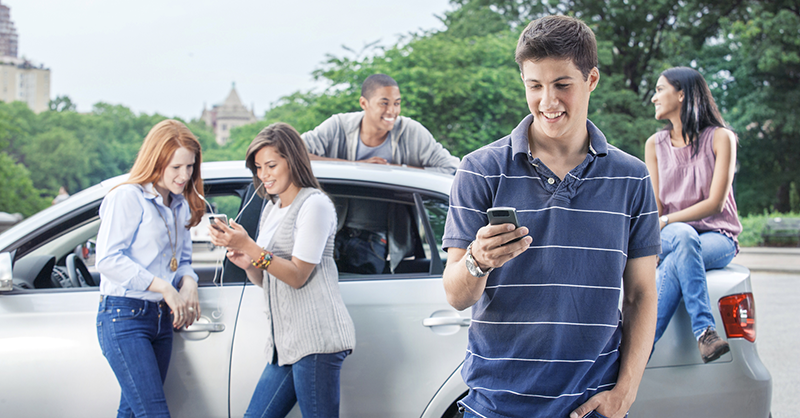 Distracted driving is a major factor on our roadways, and no one does it more than teen drivers.
A recent study from the AAA Foundation for Traffic Safety shows nearly two-thirds of all teen crashes involve a distraction behind the wheel.
"This new research shows that distraction continues to be one of the leading causes of crashes for teen drivers," said Jurek Grabowski, Research Director for the AAA Foundation for Traffic Safety.
Another report from the foundation finds almost 90 percent of young drivers engaged in at least one risky behavior behind the wheel in the past month. These dangerous behaviors included texting while driving, red-light running and speeding.
The CDC breaks distracted driving down into three categories. Visual, manual and cognitive. Visual distractions take a driver's eyes off the road, while manual distractions see the driver's hands leave the steering wheel. Cognitive distractions are when the motorist takes their mind off the task at hand.
Transport Canada suggests an honest, open discussion and some safety tips with your teen before they hit the road:
Before you leave home, have directions to where you are going.
Never operate a vehicle while drowsy.
Drive defensively and remain vigilant; impaired and distracted drivers are on the road at all hours.
Discuss your plans with your friends; remind each other about responsible decision-making and confronting peer pressure.
Remember to contact your parents if your plans change.