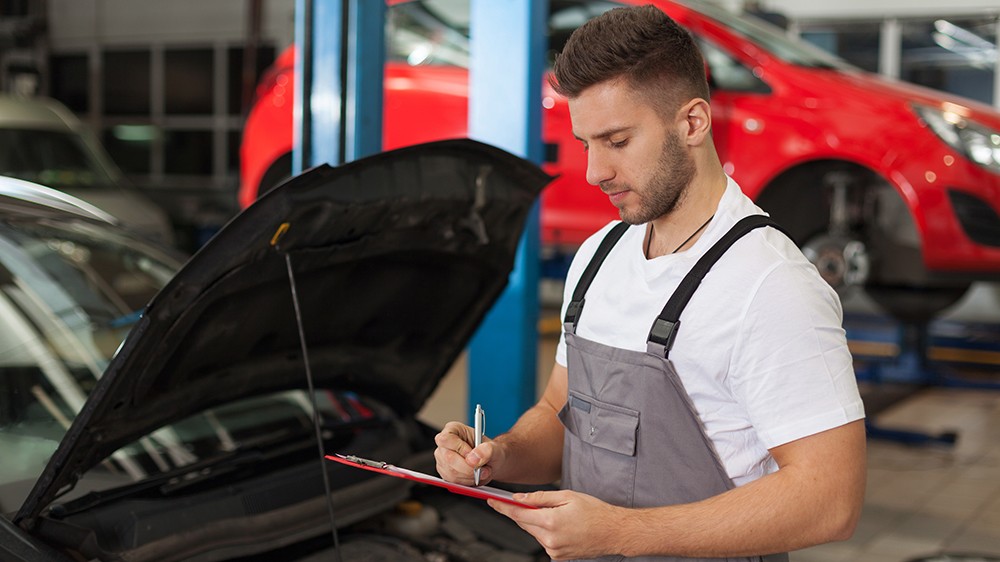 Winter arrives quickly and hits hard in many parts of the country. Scheduling a multipoint inspection for the vehicle is crucial with frosty, frigid months ahead.
"We make a point to conduct thorough inspections and we do it early in the fall so we're ready for winter," said Capt. John Hotz, public information officer for the Missouri State Highway Patrol. Hotz's also directs officers who conduct routine inspections for school buses and commercial vehicles statewide.
Hotz suggests monitoring tires, lights, wiper blades, fluid levels, belts and hoses during the checkup. Dealerships and repair shops across the land provide such services in the form of seasonal checkups or multi-point inspections.
Hotz urges motorists to include the following as part of your fall checkup:
Check tires for wear and tear. Traction is especially important during winter and balding tires won't grip the road particularly well.
Monitor fluid levels. Oil boils and evaporates in extreme summer heat, so check the oil and replenish as necessary. Check the brake fluid, coolant, transmission and power steering fluid as well.
Don't overlook belts and hoses. Cracked belts or worn hoses can disable a vehicle in a matter of seconds. Make sure your serpentine belt can make it through the winter and check hoses for leaks.
Test the wiper blades. Your windshield wipers will be pressed into action multiple times a day this winter, make sure they aren't cracked and wipe away moisture in a single swipe.
Test the battery. Extreme heat and severe cold pose the biggest threat to a car battery. Get yours tested to see if it will survive the winter or if it needs to be replaced.
Emergency kit. Severe winter weather can spell disaster for the unprepared. Keep items such as reflective vest, road flares, a fully inflated spare tire, vehicle jack, bottled water, coats, shoes, and gloves in the trunk.